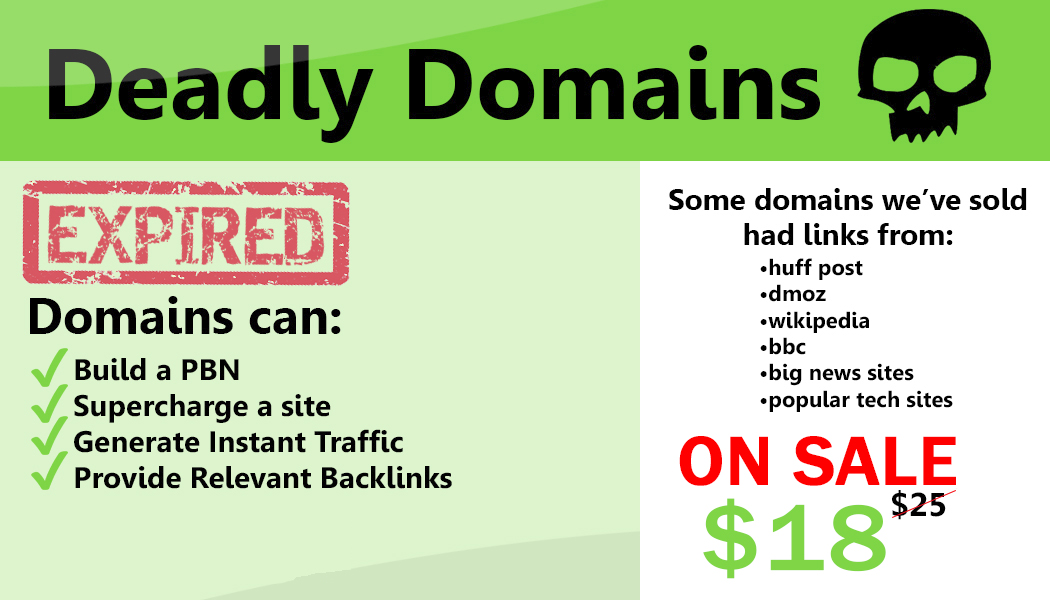 Purchase Domain:
Enter the domain "niche" you need and hit Buy Now.
Need more than 5 domains? Email: csbmminc@gmail.com for bulk discounts.
Expired Domains
What you provide:
Tell me your general niche.
What I provide:
An expired domain manually reviewed to be relevant to your niche. I will provide a basic report on the metrics of the domain. It is up to YOU to register it, which can be achieved for a couple of dollars.
Privacy:
Your domain remains anonymous and not shown on any price lists. Once a domain is shown to a customer it will never be shown to any other customers.
TAT:
3-4 business days.
How it works:
I find your domain based off the info you provide me. I'm not just selling off a bulk list of domains I have. These are custom for you!
My domains will have quality CF, TF, DA, and PA. I use a custom metric formula to filter out the solid domains vs the spam.
Average metrics: CF:25, TF:15, DA:15, PA:25
Refund Policy:
If there are any problems I will refund your money or provide you new domains (Whichever makes most sense to me).
Contact:
email: csbmminc@gmail.com