Welcome to the Bank Restaurant
The Bank Restaurant was established in 2012 and is located in the heart of historic downtown Pendleton.  The building was built in 1910 as, you guessed it, Pendleton Bank and Loan.  Several years later the bank closed leaving an empty building.  Since that time, the building has housed different establishments ranging from a jewelry store, a soda fountain diner, a dance hall and currently The Bank Restaurant.
Garry and Robin are long-time residents of Pendleton, Indiana.  Until they acquired the restaurant in 2014, Garry and Robin were regular customers.  They have a vested interest in the local community and love the small town feel and special friendships developed over the past years.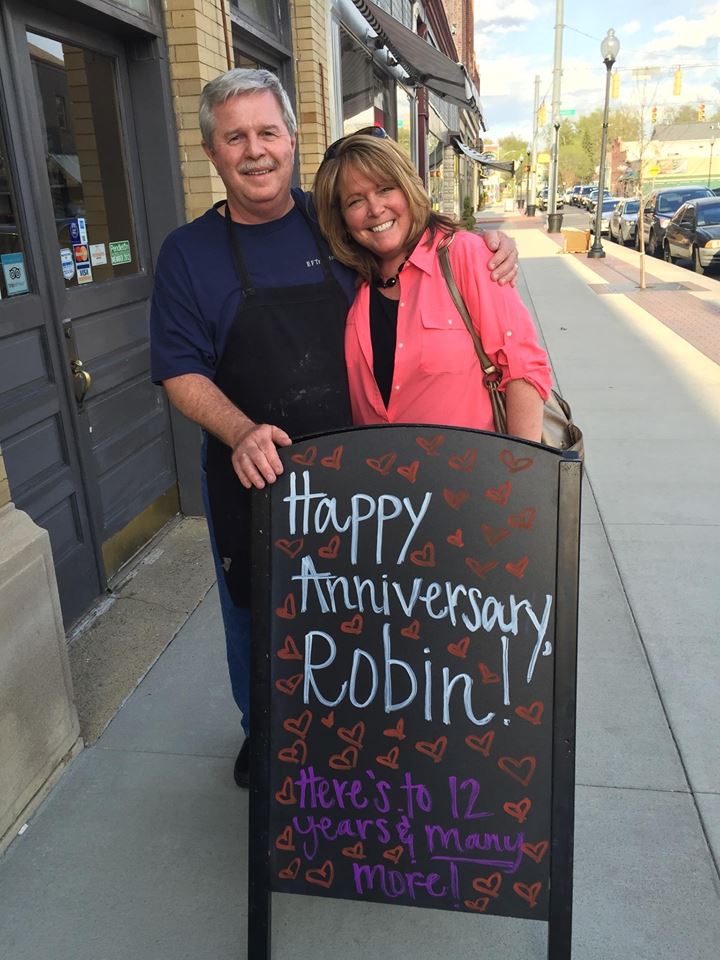 Fresh Ingredient, Tasty Meals
Fresh Mozzarella Burrata, 
 Heirloom Tomatoes, two slices of Pickled Green Tomato, topped with greens and edible Basil flowers on a bed of White Balsamic and Basil Vinaigrette
Raspberry & Thai Basil Mousse with Dark Chocolate Ganache
Grilled Red Snapper finished with a sweet corn salsa served with wilted spinach and roasted red skins 
Steak N Eggs! 
This plate has our hand cut Chef Fries loaded with Hanger Steak and 2 Sunny Side eggs on top
 Mildly spicy Bourbon Glazed Beef Filet Tips over Mashed Potatoes and served with Garlic Green Beans!


"Fabulous food & flawless service"

"Another successful experience"

MON – THURS
11:00AM – 9:00PM
FRI – SAT
11:00AM – 9:00PM
Drop Us a Line
Don't be shy. Let us know if you have any questions!