Website Development for: Laborers Local 703
The Laborers Local 703 needed a website that was mobile friendly, and easy to update. They use their site as a internal tool for their Union members. They needed an easy way to post News, Updates, and important notices to all their members. In addition, they wanted something a bit more modern and professional looking.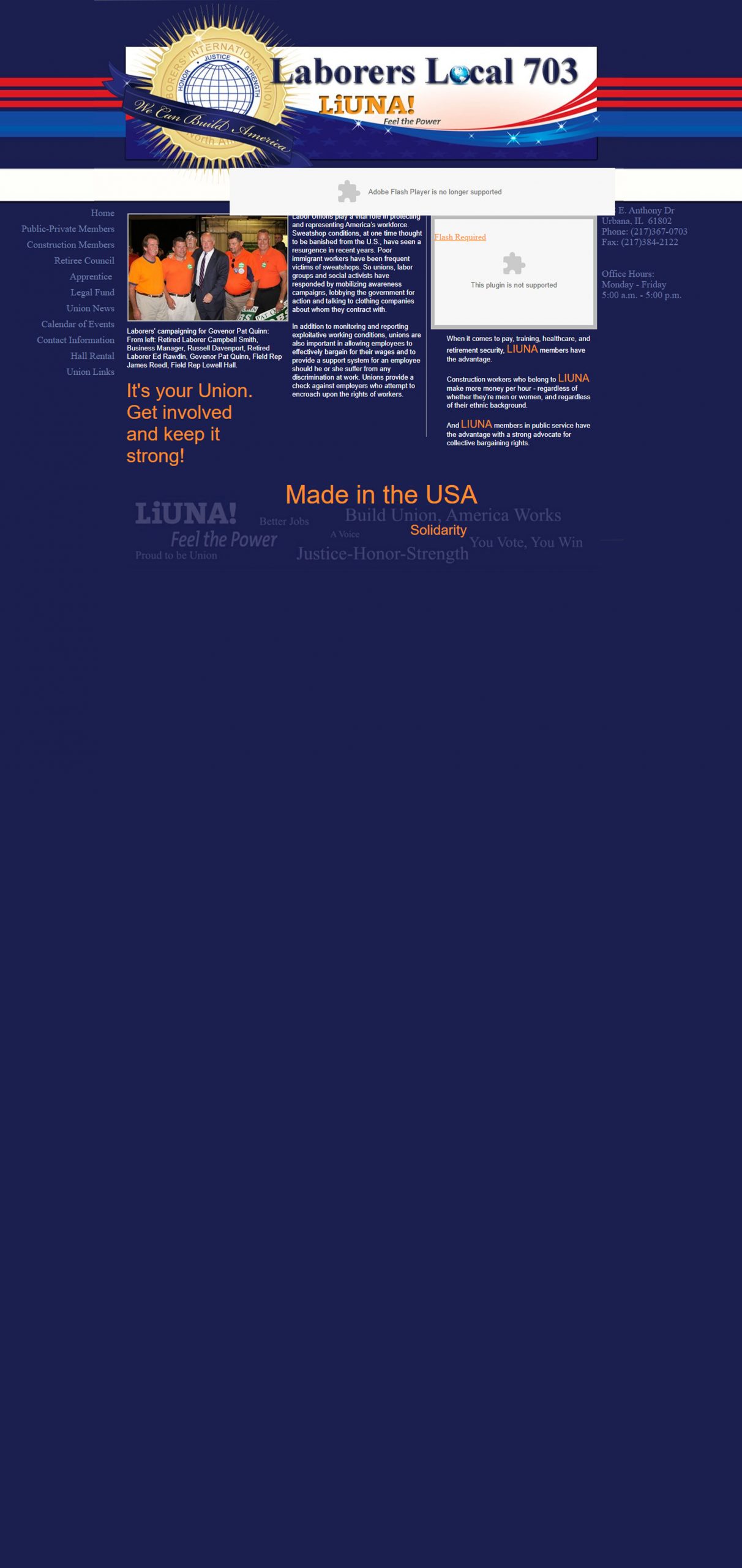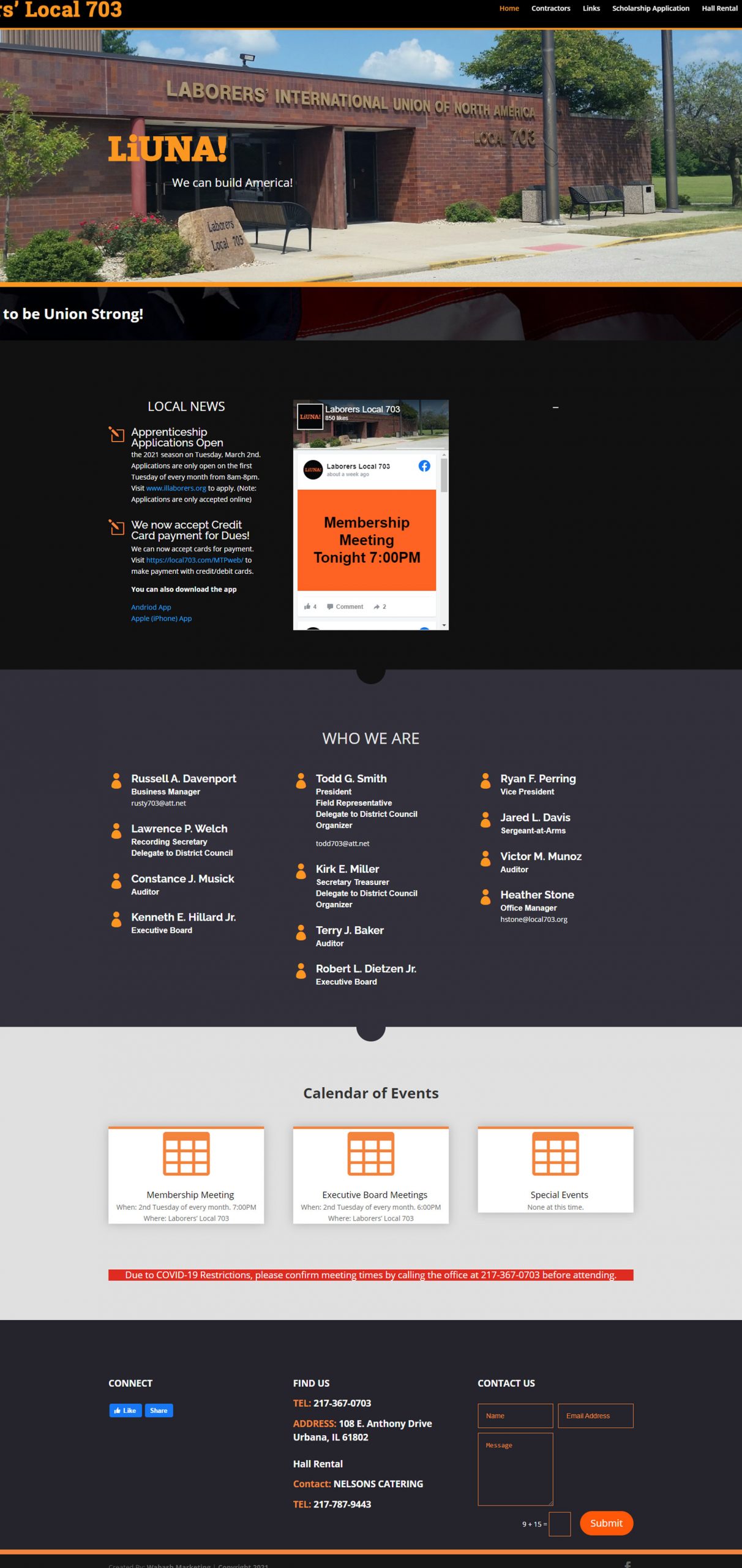 How has a new custom website helped Laborers Local 703?

The new site has saved the Laborers Local 703 hundreds of hours on updates and website adjusting. The calendar of events, member directory, and news sections have came to the rescue to alleviate many redundant phone calls and questions they received at their office.
A new scholarship application section was added to the site in just 1 business day to allow for easy document downloads for anyone looking for the new application.