Website Development for: REM Services
REM Services needed their new site to be updated and appeal to their business shift. They wanted a more informative home page, as well as more in-depth descriptions of services. They needed something clean and crisp, so their target customers could easily find information and contact them with questions or to schedule a home inspection.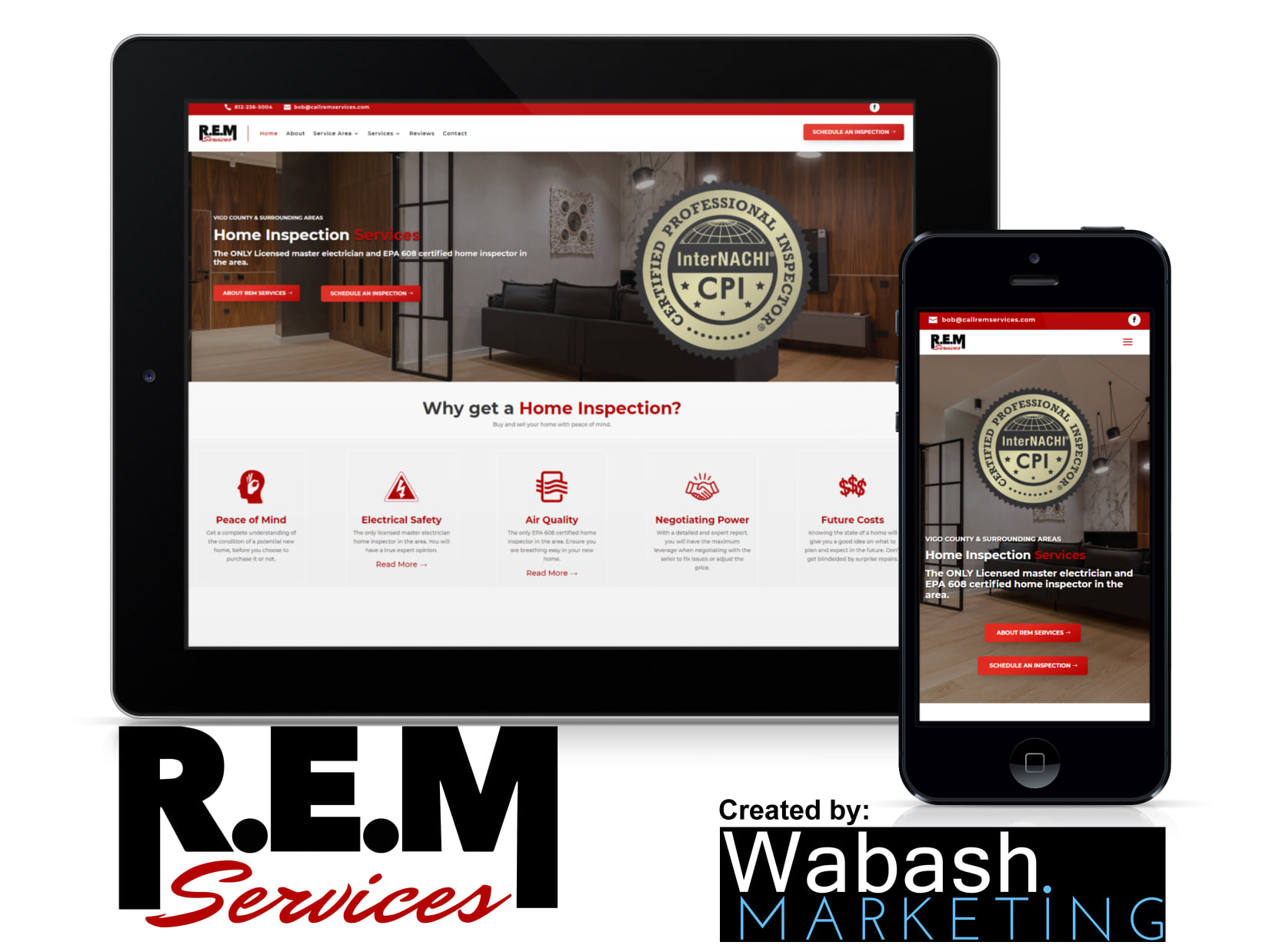 How has a new custom website helped REM Services?
REM Services' new site has boosted their rankings on Google, and has attracted new clients from Google searches. The clean and direct navigation has made their site much easier to navigate by their customers.
The staff directory and new locations available on their website makes it easier for customers to find the closest location to them. This increases customer satisfaction and retention!