ROOFING
Full Service Websites
Wabash Marketing takes a hands-on approach to your Roofing Website Needs.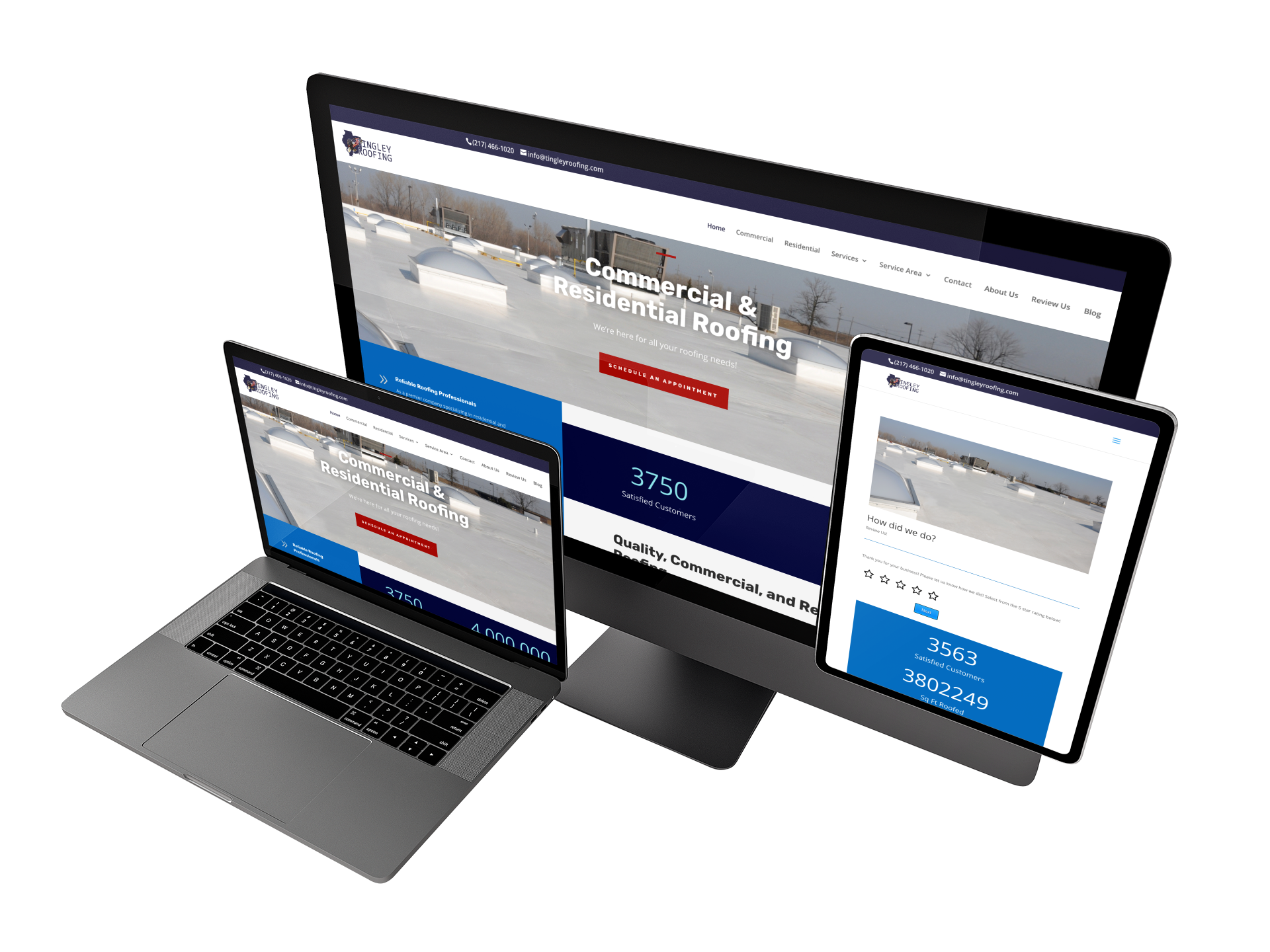 Built for your Success
All of Our Roofing Websites Include:
Lead Capture System
In-Field Review System
Mobile Design
Desktop Design
Tracking
Hosting
Email
Unlimited Email Addresses
Get an email for each employee.
Monthly Updates
We do monthly updates on your site. It's as simple as emailing us!
Brand Design & Strategy
We put everything together to create lasting and positive revenue.
SEO
Don't let your competitors push your Google listing down. Get on top!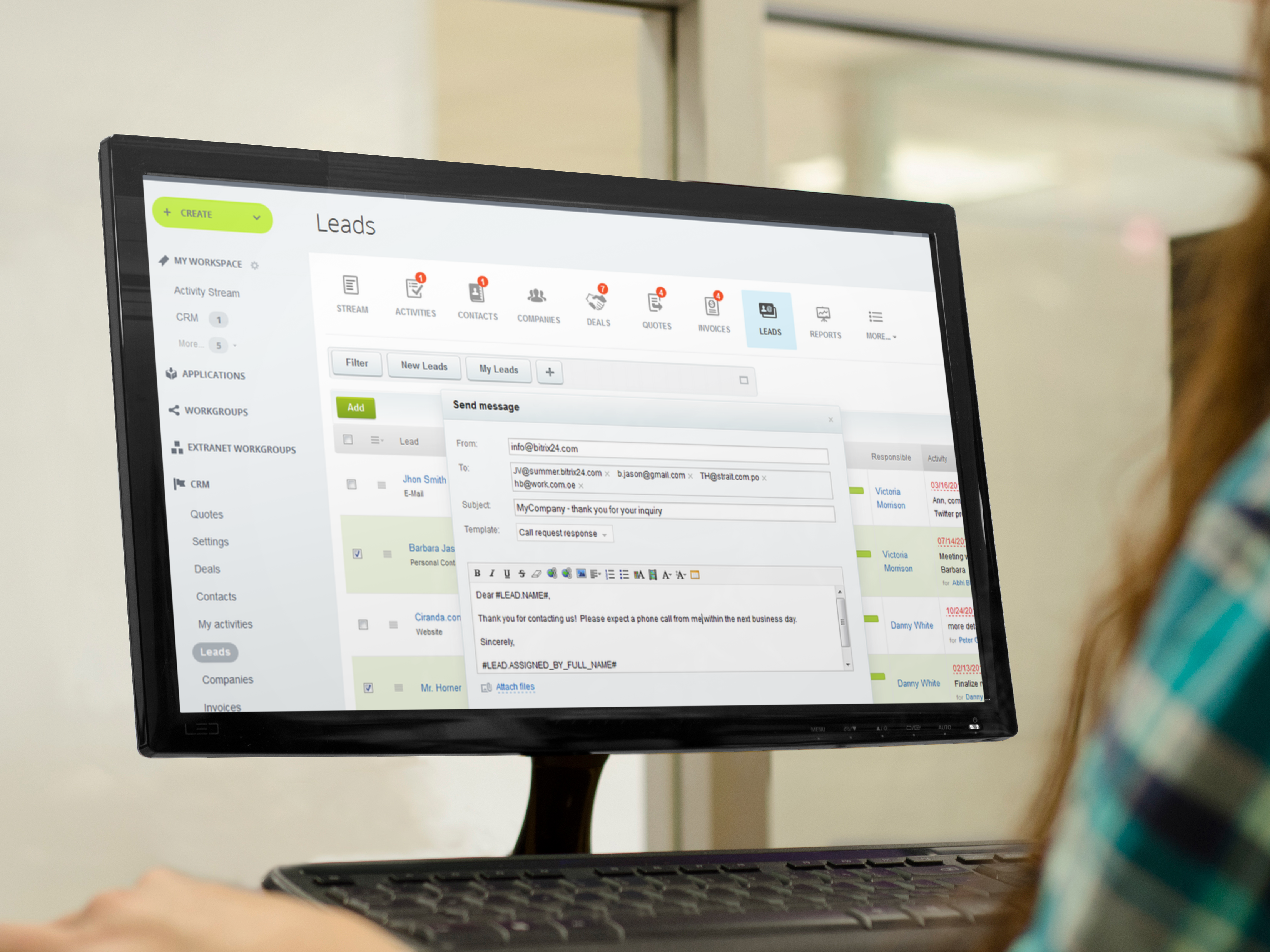 Lead Capture System
The main reason to have a website for many Roofing Businesses is to generate leads. If your website isn't currently generating leads that you can track, contact us ASAP!
How it works:
Your website collects the lead's contact information.
You are notified immediately.
The lead inputs information you need to complete a quote.
Our Website system will track the progress of all leads for follow ups to maximize your lead conversions.
When combined with regular SEO updates, our targeted lead capture system is proven to get your more business, and more profits. Does your current website do that?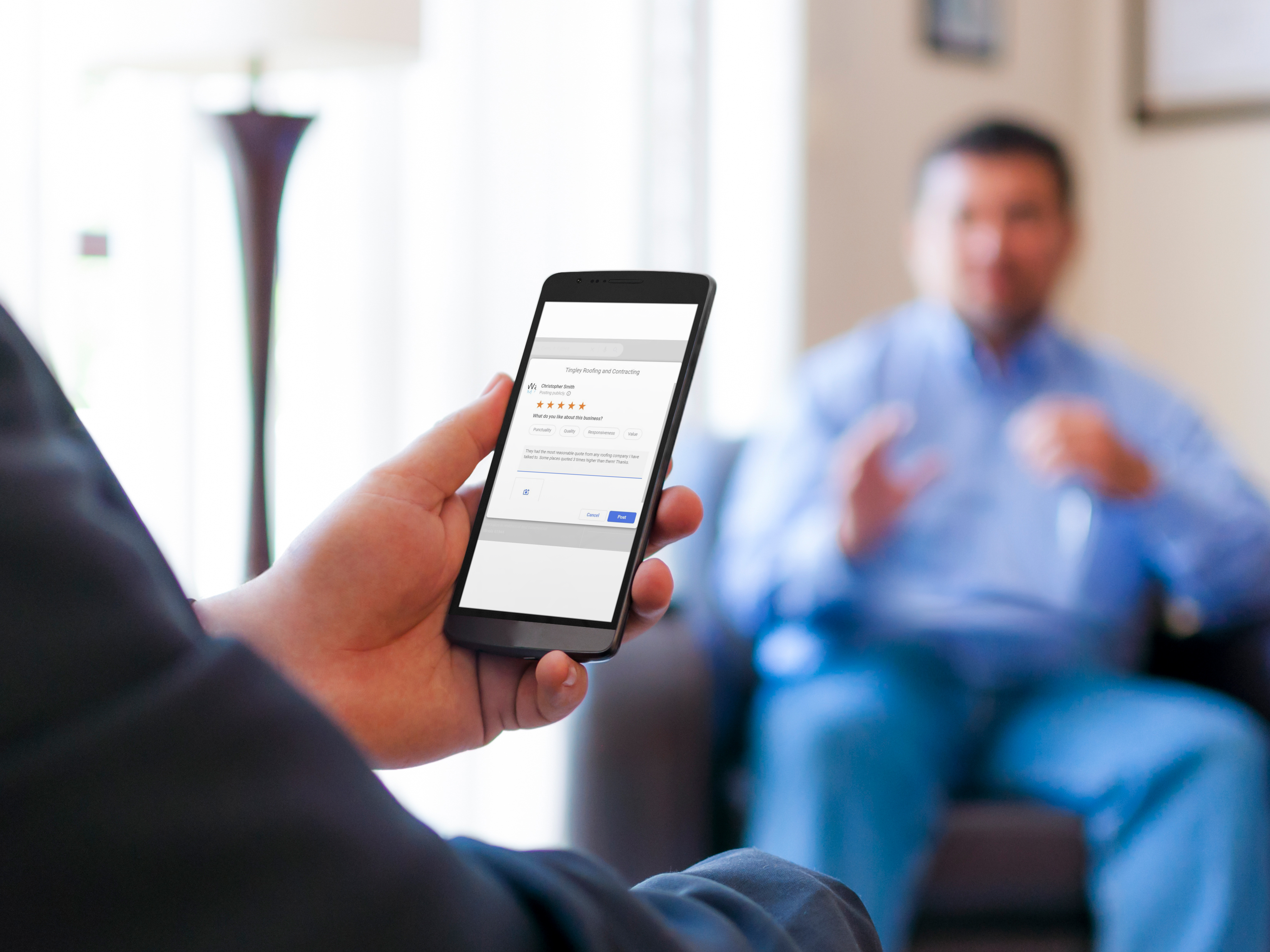 On-Site Review System
Your reputation means a lot. That is why we include a specialty review system for every Roofing Website we create.
How it works:
You complete a Job
Use your Website's Review System Immediatly
The customer leaves a 4 or 5 Star Review!
If the customer leaves a 3 star review or lower, your site automatically redirects the customer away from public review sites. Instead, they are directed to send you a private review.
This will boost your public review numbers, and helps you identify and fix potential issues on low scoring reviews!
Great company to work with! They have done a great job with getting all of the information onto our website and making it look professional and easy to use. We love the new ideas they are always throwing at us to help keep our company growing and more efficient such as online forms that help our customers get us information much easier! It has also been great watching our sales go up with the bulk email campaigns they help us get out each week. Super easy going people to work with and very helpful!
Chris is the best! If you are needing a new website or looking to boost sales in your company. Chris will make sure that all necessary steps are taken to cover a wide range of marketing for you. Well worth it!
Our website went live last November, and since then the office has been busy with more quotes. The way people contact us now is 100% better. I don't feel like we are missing out on any jobs anymore.

I'd recommend their team to anyone who has a small business or is looking for more customers. A+
Let's Get Started
Ready To Make a Real Change? Let's Build this Thing Together!