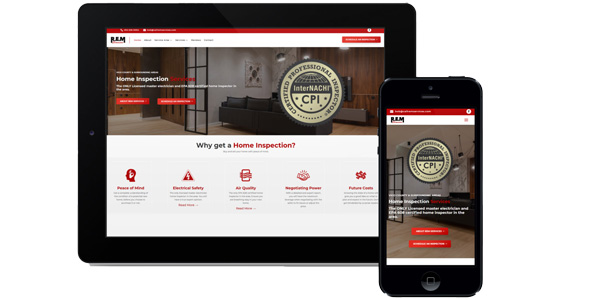 In an era dominated by digital interactions, your business's online presence is crucial. It's where potential customers form their first impressions, explore your products or services, and decide whether or not to engage with your company. Amidst this digital evolution, a well-designed and functional website serves as the core of your online identity. Let's delve deeper into understanding how effective website design can revolutionize your business landscape.
Website Design and Business Credibility
Before a customer steps into a physical store or interacts with your business, they will likely look you up online first. In fact, a Stanford University study suggests that 75% of users judge a company's credibility based on its website design. That is a powerful statistic, illustrating the vital importance of your online persona.
An aesthetically pleasing, professionally designed website can establish a solid foundation of trust and reliability. It portrays your commitment to quality and attention to detail, implicitly extending these attributes to your products or services. It tells your audience that you are a professional entity, worthy of their time and potentially their business.
Boosting Conversions with Optimized Website Design
While aesthetics are important, a well-designed website is not just about looks. It's about creating a user-friendly environment where visitors can easily navigate and find the information they need. Effective website design facilitates easy navigation, quick page loading times, and a clear call to action. When your visitors can find what they're looking for effortlessly, they're more likely to become customers.
Enhancing Online Visibility with SEO-Optimized Design
Another crucial factor of website design is search engine optimization (SEO). A website that follows SEO best practices will rank higher in search engine results, increasing your online visibility and leading more potential customers to your site. This involves keyword optimization, mobile-friendly design, high-quality content, and more. Proper SEO implementation in your website design can greatly enhance your online presence, making your business more accessible to those who are searching for your products or services.
Embracing Mobile Responsiveness
In our increasingly mobile world, it's essential for your website to be mobile-friendly. More than 50% of global web traffic now comes from mobile devices, a trend that is likely to continue growing. If your website does not function properly on all platforms (desktop, tablet, smartphone), you risk losing a significant portion of potential customers.
Mobile-responsive design ensures your website is flexible, adjusting to fit any screen size, making it user-friendly, regardless of the device being used. Not only does this improve user experience, but Google also tends to favor mobile-friendly websites in their search rankings. Thus, integrating mobile responsiveness in your website design is a win-win for both your business and your customers.
In summary, website design is a powerful tool in the business world. It plays a critical role in establishing credibility, increasing visibility, boosting conversions, and catering to the mobile audience. Understanding these facets of website design can equip you with the knowledge to make informed decisions when building or revamping your company's website.
Stay connected with us on our Facebook page for more insightful discussions, practical tips, and expert guidance on the role of digital strategies in business growth. Together, let's harness the transformative power of web design for your business success.