Website Development for: Union Forged
Union Forged needed to show off it's Union ties, and appeal to all Unions. This was a brand new site, so we had little to no reference to work from. We created a clean and crisp design, focusing on the product and work done to hyper-target the audiance.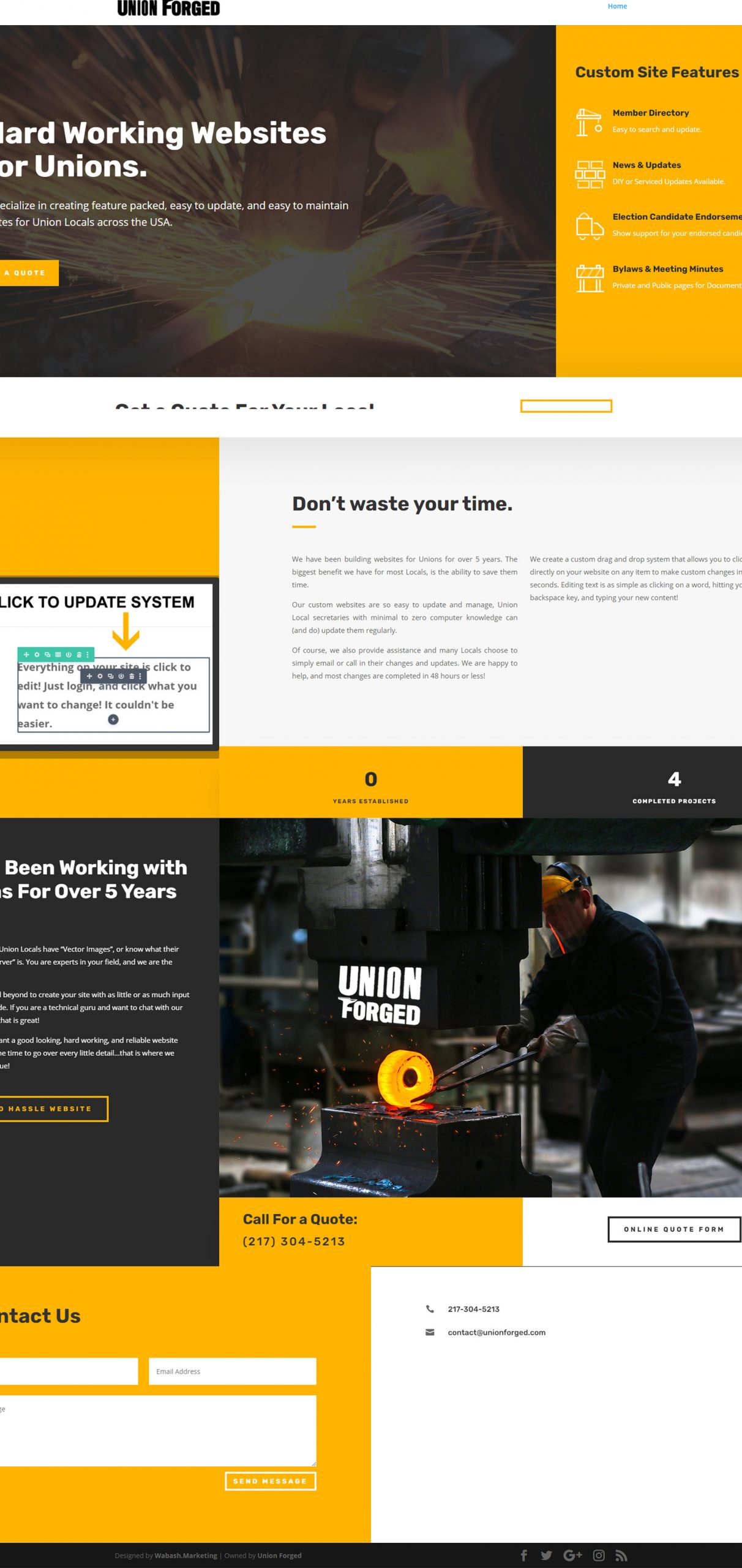 How has a new custom website helped Union Forged?

This brand new website for Union Forged has helped land targeted Union accounts for their business. It plays a key roll in their email and online marketing sales funnel. It was imperative that the ability to request a quote was as simple as possible. With these features combined, a fully functional and profitable website has been a solid start to Union Forge's launch.