Website Development for: TREES INC.
Trees INC. needed a new site that would appear more professional to any sponsors, while also being much easier to navigate. They needed a website that would "feel" more in-line with their mission statement. There was far too much text, and not enough tree imagery on their old site. We refined TREES INC's homepage, and let the natural beauty of their trees really stand out. Check out the before and after below!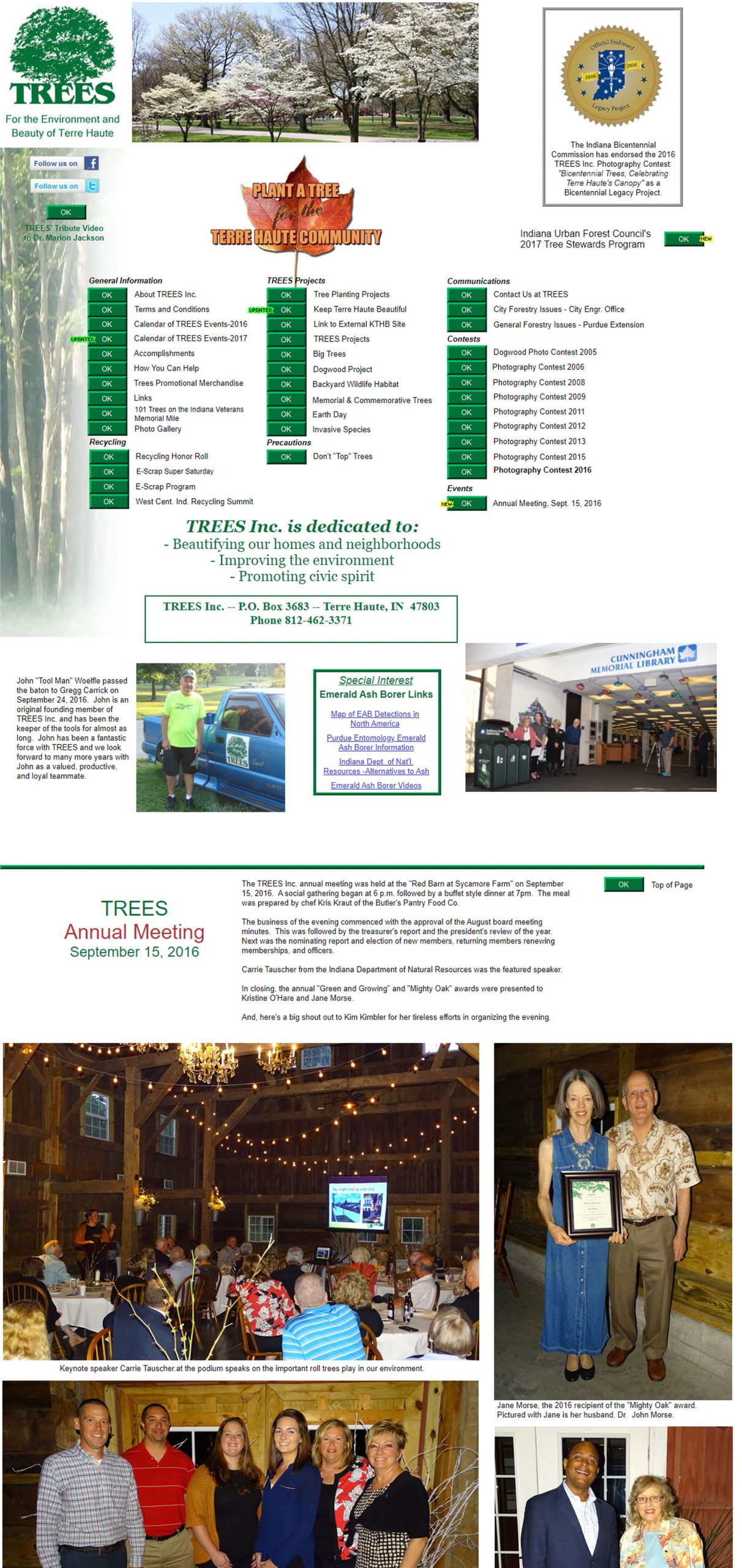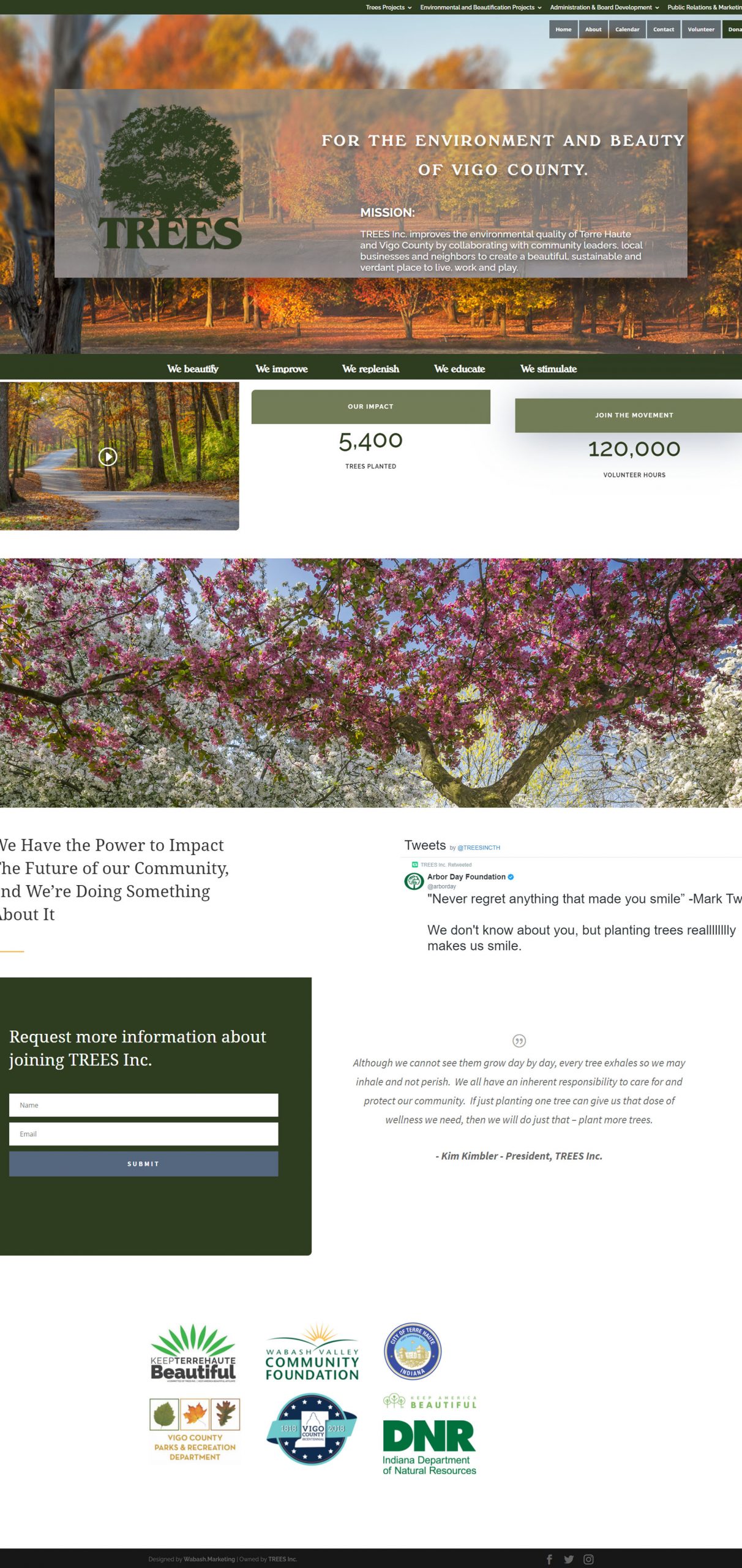 How has a new custom website helped Trees Inc?

Trees mission statement is now more prominent, and has inspired more sponsors and donators to take part in their efforts. It is much easier for potential sponsors, volunteers, and government officials to donate and find information they may need. 
On the back end of the site, it is much easier for the marketing staff at Trees to maintain and update their site. Previously, it would take hours to add updates that were lost in a sea of buttons on their homepage. Now it only takes minutes, and the results speak for themselves!